A simple, light side dish that comes together in a matter of minutes. This is yummy and low-cal for how filling it is!

Ingredients:
Cabbage
Fresh mushroom
Tree Fungus


Directions:
1) Slice cabbage into long slices


Set it aside for now



2) Cut off the stems of the fresh mushrooms and slice the caps. It is possible to use dried and re-hydrated or canned mushrooms, but fresh mushrooms have such a nice, pillow-y softness to them and are so tender and absorb flavors wonderfully!



3) Slice the tree fungus. If some pieces are too long, cut them in half.



4) Saute your mushrooms and fungus in a hot wok or saucepan


They will begin to emit their own juices when they are cooked and smell wonderful

5) Toss in your cabbage and let it cook with the mushrooms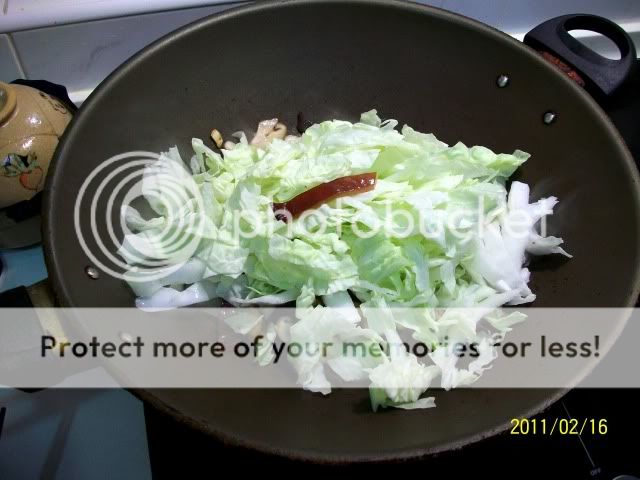 6) Add soy sauce, sesame oil, and salt to taste



7) Turn off the heat and mix everything together and serve!



Happy Cooking!