When the weather is windy and chilly, there is only one thing to do. Warm up from the inside out with hotpot!

Hotpot is super popular in the wintertime because it is widely available, not too expensive (depending on where you go), and is a nice social get-together place for friends to hide from the winter cold.

Ichibankan Tokyo Shabu-Shabu is located directly across the street from SOGO, so it is super close to where I live with my grandparents! We actually go here occasionally, but this is the first time I am writing a review :)




View Larger Map

永和店:中山路一段213號



Store Front



Bring your own chopsticks! Ichibankan unfortunately uses disposable chopsticks. The chemicals in the chopsticks are a bigger risk than normal when submerged in boiling water, so I highly recommend bringing your own set. Eco chopsticks are readily available and come in many forms from solid to snap-togethers, twist-togethers, extend-able, with soft cases, card cases, with a spoon, with spoon and fork, etc.!



Condiments and beverages. The selection was pretty standard. The juice/tea changes from time to time, but is usually artificially flavored and too sweet yet watered down. The coffee is OK - your standard vending machine coffee.



Standard platter of sides that comes with all orders. The placemats have the menu printed on them. There are many different choices of meats, and you can add individual items such as an extra egg, more meat, more veggies, etc. If you have a larger party you can also order the large party platters that serve big groups!
The price range is mostly between NT$200-NT$300 with some fancier cuts going up to NT$400
After you order your main dish you have the choice of rice, noodles, or rice vermicelli (rice noodles)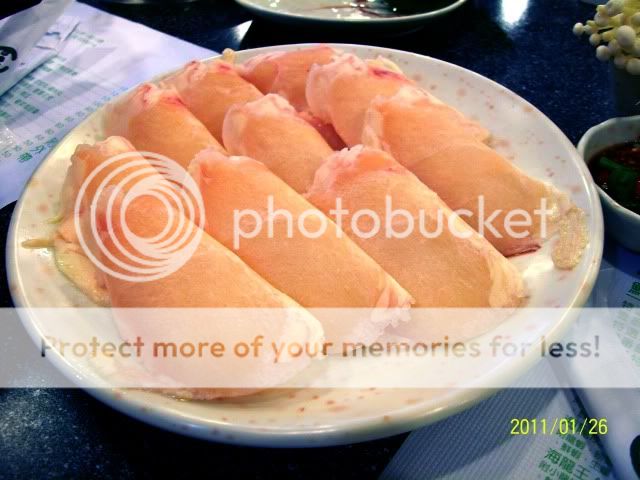 My grandma got chicken. It is one plateful, enough for a meal and not too expensive (basic chicken is around NT$200)



Fish platter for NT$250. The placemat menu says it contains two types of fish, but I haven't seen that since last summer. I am not sure if it is an availability issue, and money-saving substitution, or what, but having two types of fish makes the meal have more variety and more interesting.
The second photo shows the rice vermicelli I got!



Ice cream selection. Strawberry, Vanilla, Chocolate, and Taro. There are bowls and cones available inside the freezer. The ice cream is pretty mediocre; quite artificial but not disgustingly so.



Cold red bean soup for dessert! Not too sweet, but nothing spectacular. Just a basic dessert soup :) In the summer they serve mung bean soup instead, and that is pretty good too.

Summary:
Price(out of 3): $$

Food: Good for the price. I do NOT recommend getting the vegetarian plate because at NT$200 it only contains two pieces each of about 6-8 vegetables. Not worth it! Everything else is fairly reasonable

Service(out of 5): *** The staff just takes the order and cleans up. Not rude, not in the way, not particularly nice, but did change out my soup base for water when I asked; just doing the bare minimum.

Overall:
Good for an occasional outing, though I would not want to eat here too often as the food is not spectacular and the price is not super cheap. You get what you pay for (except in the case of the veggie platter). Remember to bring your own utensils!